Product introduction | superfine grinding u.s.-chinese relations
Issuing time:2021-10-13 10:56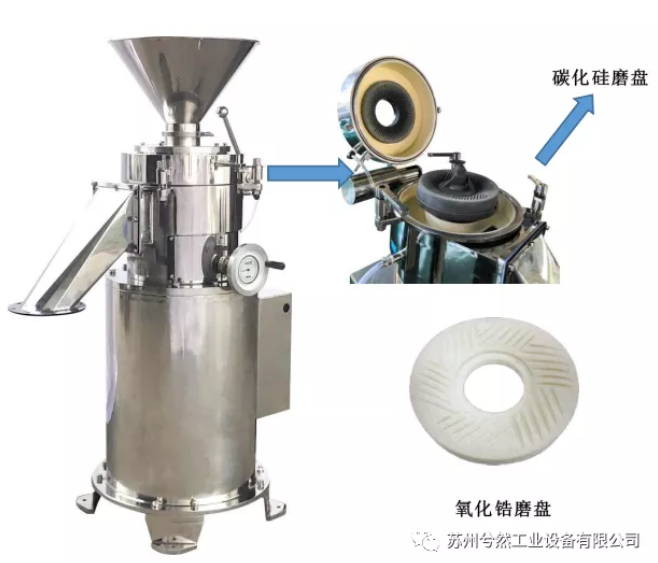 Equipment name: ultramicro stone disc grinding
Purpose: Used for ultrafine crushing of raw materials
Model: XRS-150 XRS-250 XRS-360
Disk diameter: ø150mm ø250mm ø360mm
Two cam-type circuit breakers will be used for double security
Easy to clean, easy to remove and easy to maintain
Novel design, easy maintenance and operation, low noise, high breakage rate
You will learn reliable performance and high security
Design to comply with CE · KCs · UL · CCC safety standards
A jacket is arranged in the crushing chamber and the upper cover
Three kinds of bearing housings will operate 24 hours a day at high temperature and pressure
You can use in the laboratory to recover 100% of even small amounts of ingredients
Dry powder and wet ingredients (plus seals)
Equipment characteristics
Cut, grind, pulverize, disperse, and deassemble all ingredients
The stone mortar mill consists of two upper and lower grinding disks
The particle size of the pulverized material is obtained by adjusting the spacing between the grinding disks
They will be crushed by strong impact, centrifugal force, and shearing force
Adjust the distance between grinding discs to 0.025mm each
You can adjust the spacing between the wheels even in operation.
Chemicals: LIB battery lithium hydroxide graphite nickel oxide metal oxide, etc
Medicine: herbal materials lychee ointment, etc
Food: corn soup, sesame, soybean, vegetable, salt, bean sauce, etc
Suzhou Xiran in the field of micron dry method, wet method for grinding, dispersion mixing, classification, granulation, particle spherification, instant drying equipment for the powder industry. The headquarter factory is equipped with test machines for all equipment, which can be used for customer sample testing. Research and development, research stage of a small number of samples testing customers do not need to consider the purchase of experimental machines and other tedious matters. Regarding the need for micro grinding processing, considering the equipment budget, plant workshop, operator and other lack of enterprises, we can substitute the form of processing to serve the majority of customers. Especially for long-term continuous processing customers, we design a special production line according to customer needs, to provide customers with satisfactory service. As long as the raw material parameters, use, capacity, original particle size, target particle size, we will do our best to serve customers wholeheartedly!